Report on DIGS geoconservation session on 21 February 2020 by Geoff Pettifer
A successful conservation session took place at Todber on 6th December at our Church Close and Bird's Quarry sites. Since the Bird's Quarry site has been sold by Hanson,  much work has been done by the new owners which has extended the exposed rock face considerably.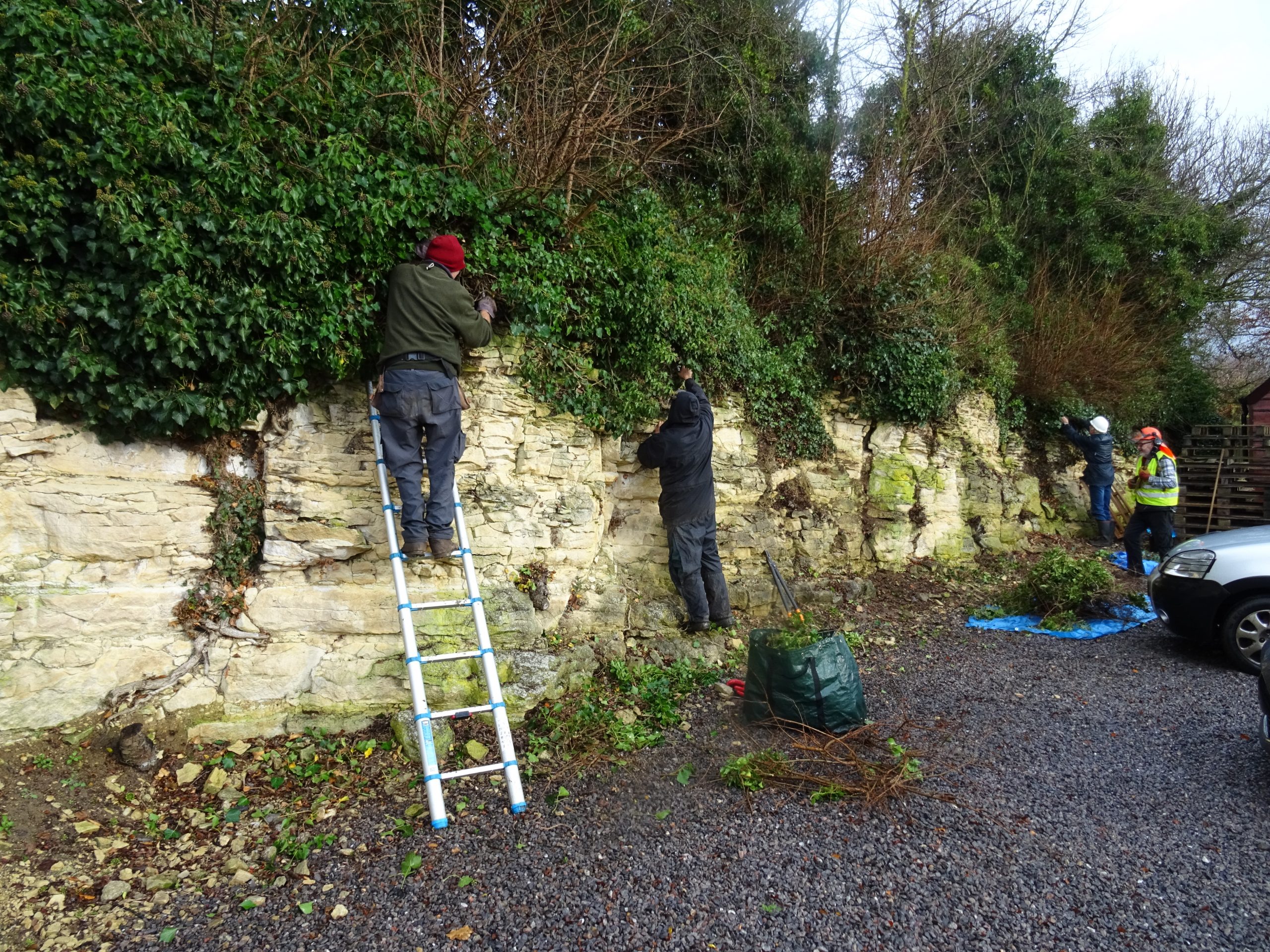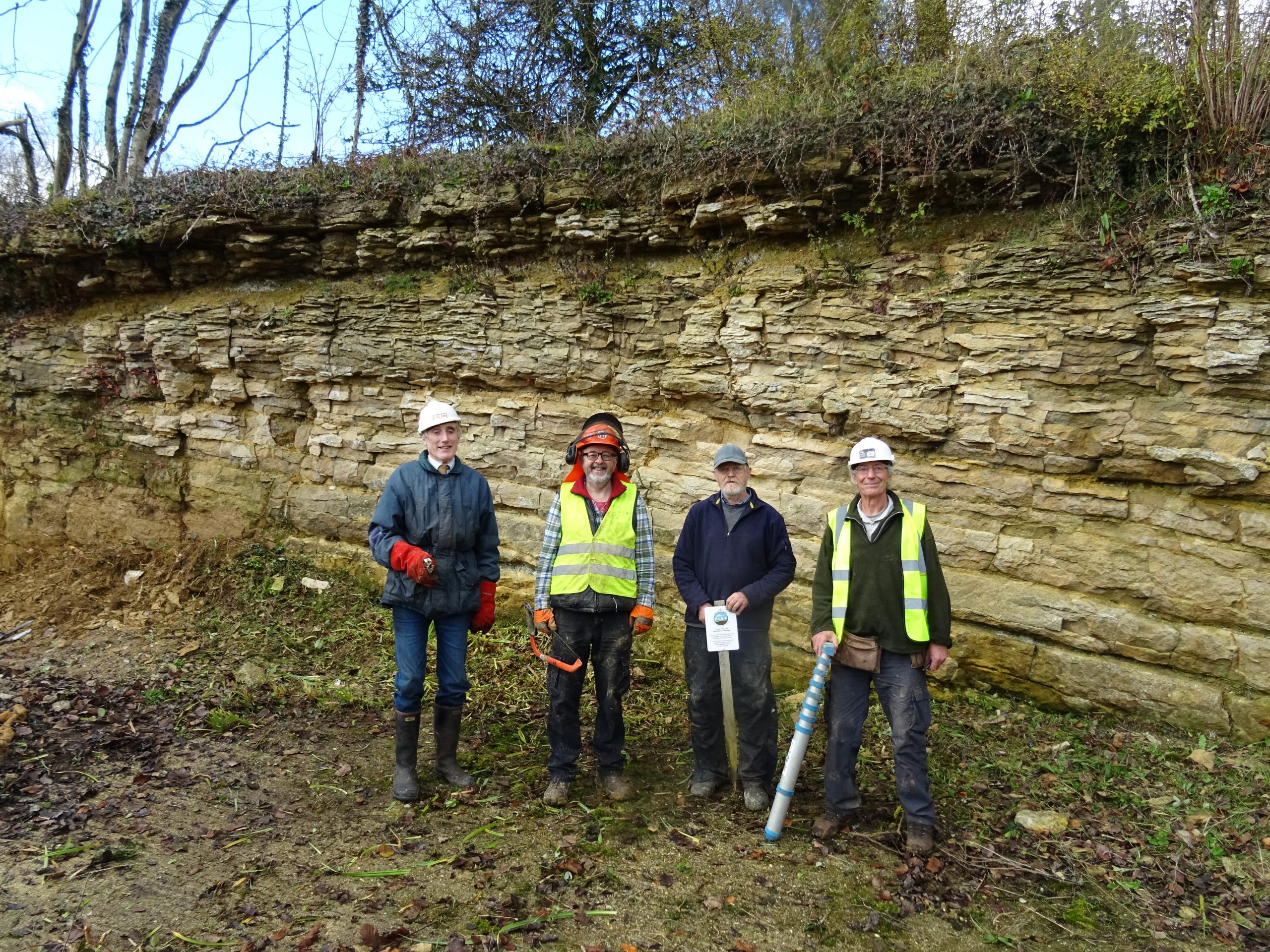 Members of DIGS have finally been able to start conservation work at Crookhill Brick Pit SSSI in collaboration with Natural England and Dorset's County Conservation Officer. The site is an SSSI because of the exposure of the lower part of the Oxford Clay (Kosmoceras compressum zone). The site is also a Local Nature Reserve and has a population of great crested newts which has affected the conservation work timetable. Good progress was made allowing access to the northern part of the pit and clearing gorse. A further session is planned in November with further work in the coming year as the wildlife allows!