A group of 15 soil scientists from SWESDG (part of British Society for Soil Science) visited Purbeck on 20th May for a field day.
The aim of the group is to improve knowledge of soils among the general public. Following on from a meeting last year which involved liaising with RIGS groups, this visit was organised to show the potential of using RIGS sites to draw attention to the associated soils.
Three Dorset RIGS sites (DIGS) in Purbeck were visited. These were selected to give a snapshot of the variety of geology and soils that can be seen in the Purbeck area. After meeting at Corfe the group drove towards Studland and stopped at the view point overlooking Godlingston Heath. Comment was made about the variety of vegetation that was apparent on both the Tertiary sands and clays to the north and the Chalk ridge to the south. We then moved on to Studland and walked to the Agglestone looking at the variety of soil development associated with the acid heathland and bog areas. The Agglestone which is a DIGS site provided a good viewing point and lunch stop.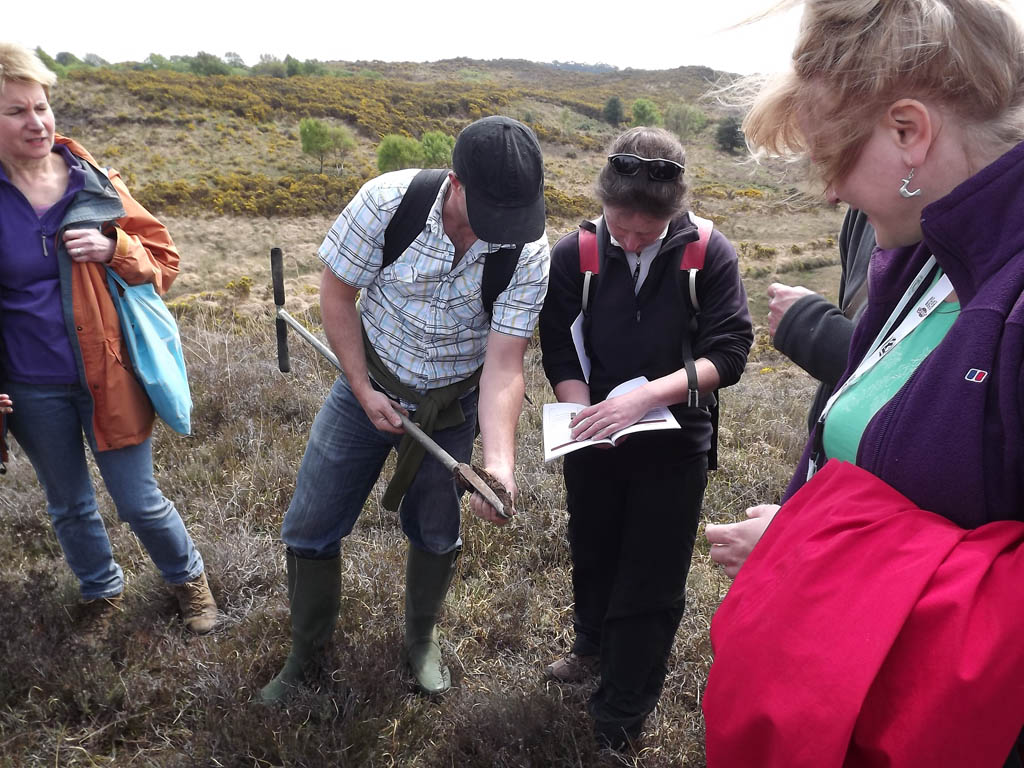 After lunch we move on to Swanworth Quarry (Suttle Stone Quarries) where the group was shown around by the Director of Quarrying. This stop gave the group an opportunity to see the Portland and Lower Purbeck beds as well as the soil and vegetation development in the reclaimed area where backfilling has taken place. The group was impressed with the variety of plants that had become established as a result of the on-going restoration scheme. The annual Parish Liaison Meeting takes place at the quarry on Thursday 11th July at 5pm and if you are interested in coming along please contact DIGS in advance.
The final stop of the day was Stonehill Down on the Chalk ridge with stunning views over the Wealden to the south and the Tertiary to the north as well as the structurally controlled Cocknowle valley.
Following the visit it is hoped to add soils information to DIGS sites data helping to further their potential for educational purposes.
Further information on all these sites is on the website under RIGS sites in Dorset.