Holt Farm Quarry ST 569 087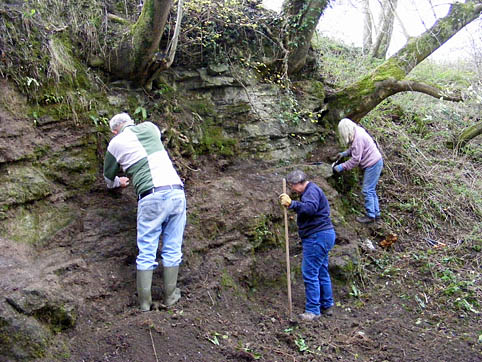 Description: Disused quarry.
Geology: Jurassic, Forest Marble. 4m. limestone, a massive biosparite with a weathered surface best seen in the left hand face of the quarry. Ploughed field above also littered with fossil fragments and some large blocks of limestone.
Access: By prior arrangement, e-mail us for contact details.
Parking: very limited, possible on track in field in dry weather. Site about 20 m from road, but used as agricultural tip and access should not be blocked.
Size of party: 15
Education level: A level/University.