Stour Provost Quarry ST796.218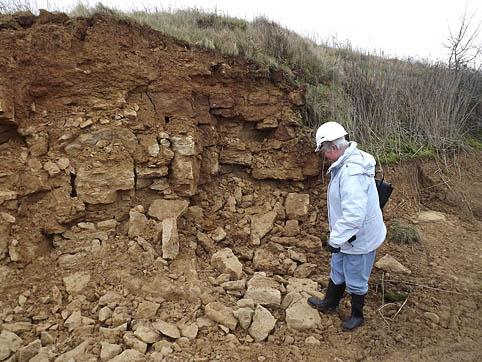 Site description: Disused quarry.
Geology: Upper Jurassic, Oxfordian, Corallian, Todber Freestone. A 30m section, 2m high of yellow oolitic limestones, with silty clay interbeds. Contains occasional broken bivalves. The section shows bedding and jointing. This provides a good, clean accessible section of a limestone which was formerly used as building stone in this area of North Dorset. It is therefore of historical as well as geological interest to educational groups studying sedimentary geology and/or architecture and historic buildings.
Access: By prior arrangement e-mail us for contact details.
Parking: By gate on B3092.
Education level: Schools.
References: As other Corallian.