The DIGs Group has produced a number of publications mainly in the form of geological information and self guided walks leaflets. Details of these are given below.
The Geology and Landscape of the South Dorset Ridgeway by Alan Holiday
The Geology and Landscape of the South Dorset Ridgeway
Download for free
Beneath Your Feet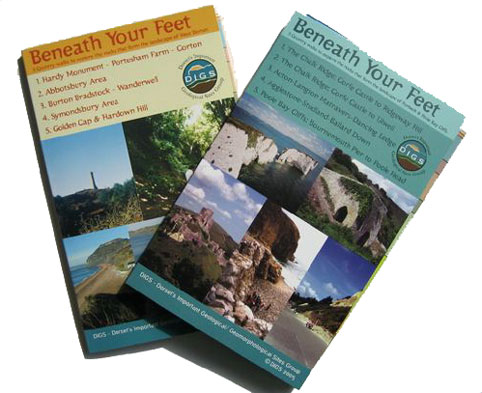 Countryside walks to explore the rocks that form the landscape of West Dorset and Purbeck.
DIGS, Dorset's Important Geological Sites Group, have published two attractive packs of self-guided leaflets to allow you to explore Dorset's geological and stone heritage.
Each pack contains five leaflets.
The packs can be purchased by post from the DIGS Liaison Officer or get one free when you join DIGS.
Each pack costs £3.95
Purbeck Project CD
The Dorset RIGS group (DIGS) has produced an educational CD on the geology, landscape and stone industry of Purbeck.
It consists of a series of PowerPoint presentations based on five RIGS sites in Purbeck. Apart from a detailed survey of the five sites including logging, there is information on another site in Dorset where Purbeck strata are exposed and the environmental conditions experienced when the Purbeck strata were deposited.
The CD can be used at various levels being well illustrated with pictures of Purbeck landscape, quarries and specimens that have been found locally. The work was carried out over three years as a result of the DIGS group's involvement with the Keystone Project through Purbeck District Council and supported by the Heritage Lottery Fund. The CD has been made available free to Dorset schools and is available to other interested parties for £5 including P& P.
Walk Leaflets (Free)
Dorset RIGS and Dorset Geologists' Association Group have produced a walk leaflet for a geological trail around Weymouth which is on landscape and building stones. Its publication was supported by the Curry Fund of the Geologists' Association. A further leaflet for a walk in the Poxwell area (which was also supported by the Curry Fund of the Geologists' Association) is also available, as is a leaflet on Brownsea Island.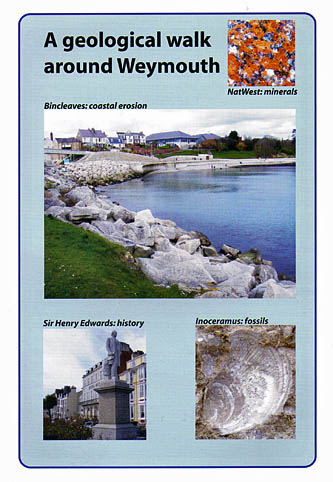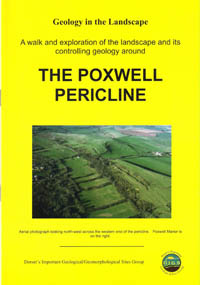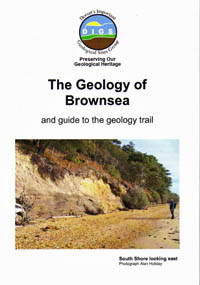 Leaflets are available in Weymouth Tourist Information Office, Weymouth Library, Weymouth College Library, Dorchester Tourist Information Office and DCC Library or by contacting us. A stamped, self-addressed C5 envelope is required for leaflets sent through the post.
Trace Fossil leaflet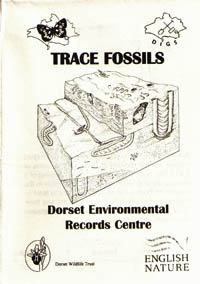 The Trace Fossils Leaflet was published by Dorset Environmental Records Centre (DERC) and has proved very useful for the identification of trace fossils in Dorset especially in the Corallian.
Earth Heritage
You can now view and download the latest issue of Earth Heritage as a PDF file at www.earthheritage.org.uk