This morning's session in the Rodwell Cutting went well with ideal weather conditions. Thanks to Geoff P and Andy for their hard work, conditions underfoot were a bit tricky.
The site is gradually improving as we expose more of the Corallian succession.
The dripping well was well and truly dripping! It is an interesting part of the section with geological, geomorphological and ecological interest.
The western most exposure nearest to Buxton Road (2nd picture)  provided a good Myophorella cast during the DGAG urban trail last spring (3rd picture).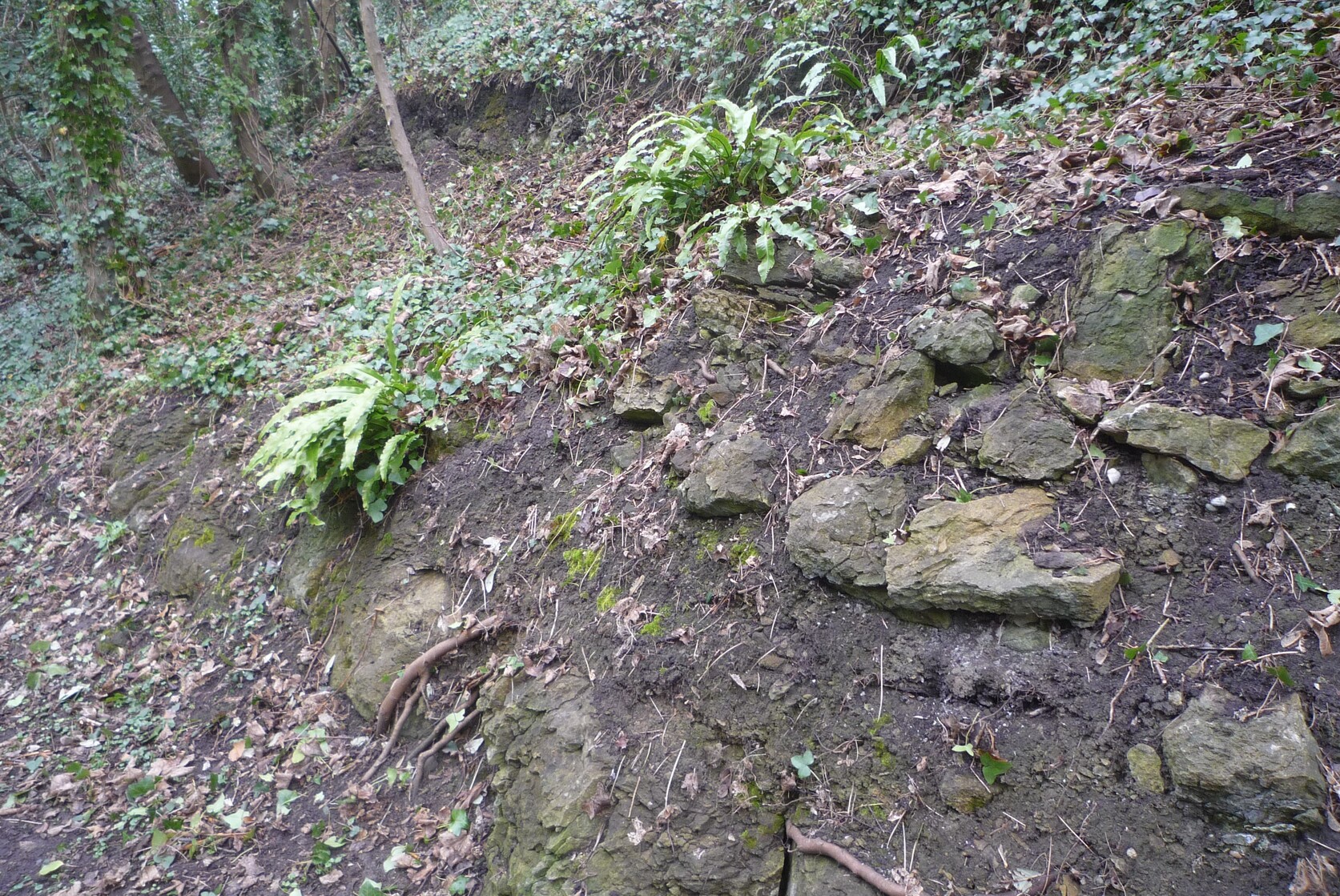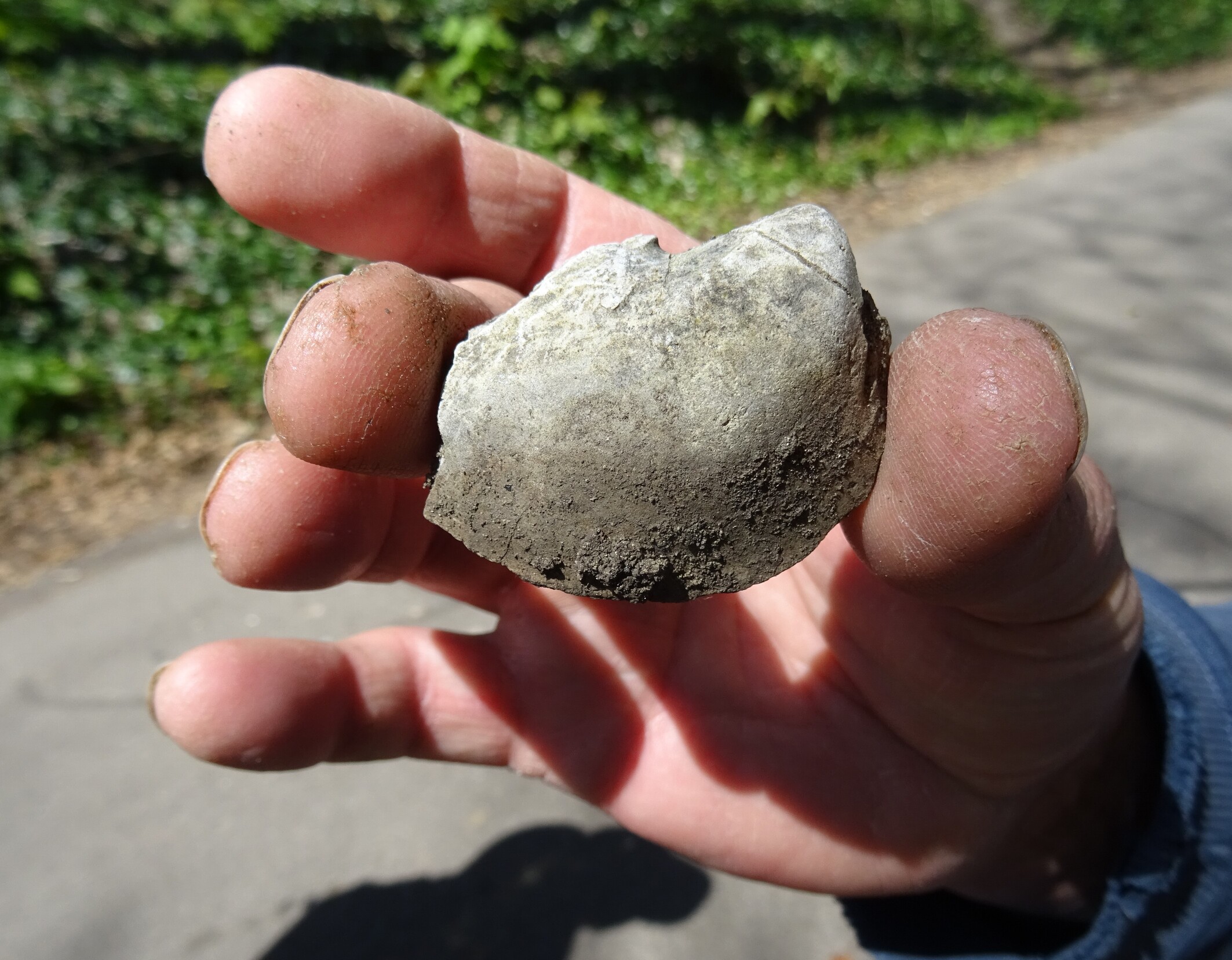 4th picture shows how wet it was underfoot, not ideal for conservation but at least is wasn't cold or raining.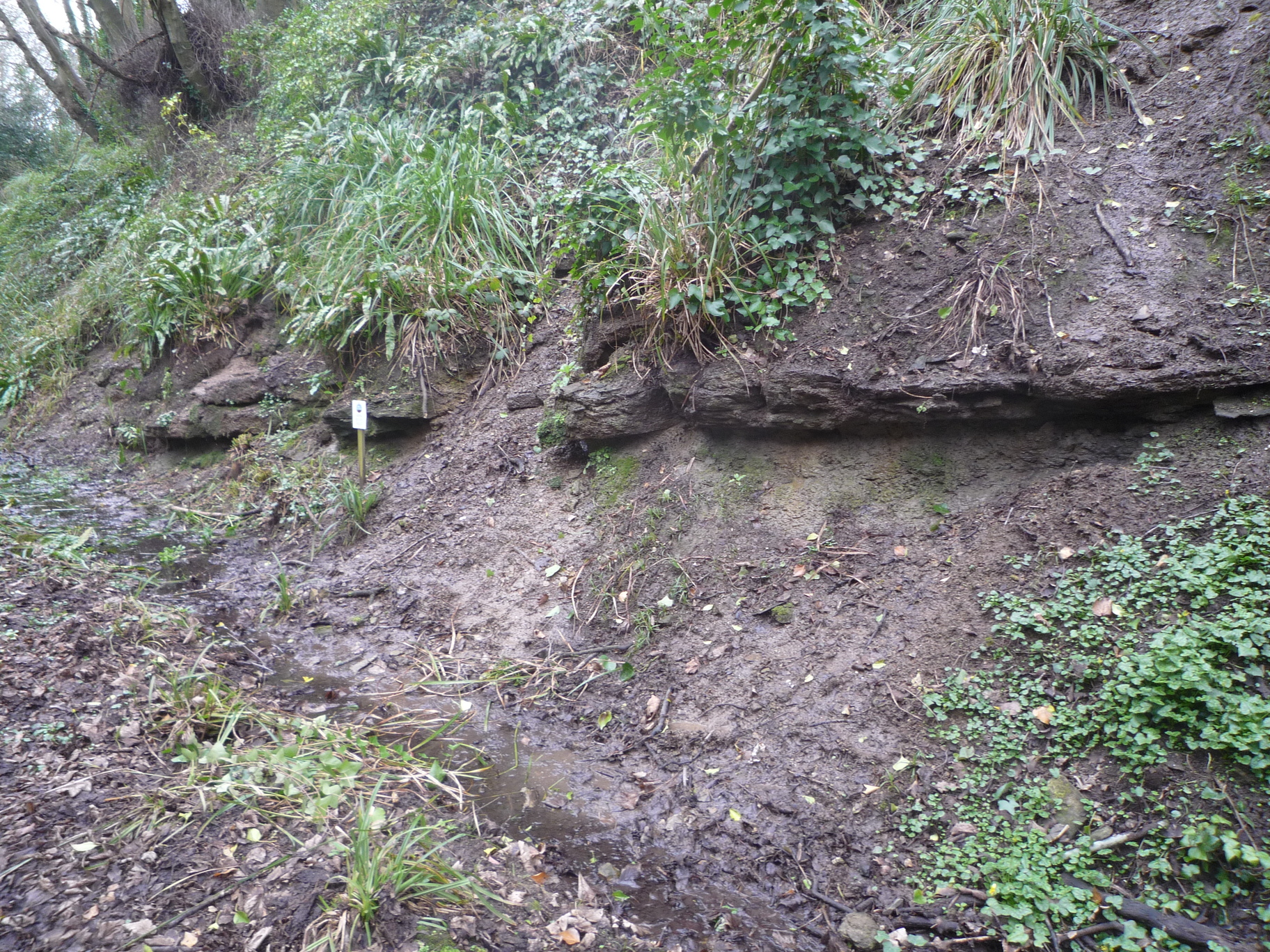 A steady flow of people passed interested in what we were doing.