Brownsea Island
South Shore and Pottery Pier SZ014.874 to 026.874 and SZ010.879.
North Shore SZ013.884 to SZ016.885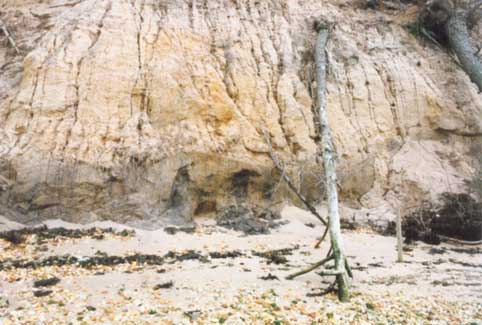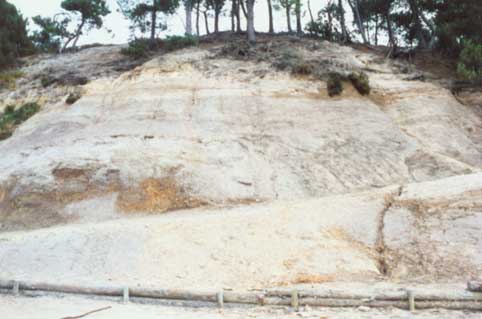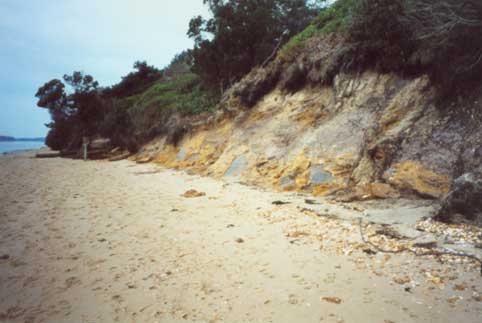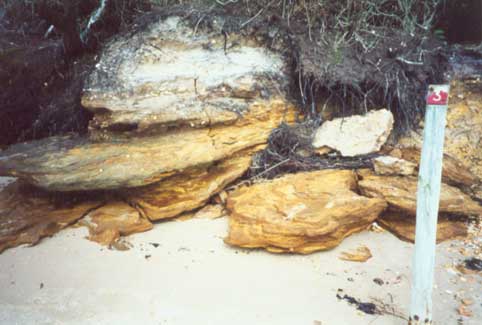 Site description: Cliffs.
Download PDF: The Geology of Brownsea Island Field Guide
Geology: Palaeogene, Bracklesham Group, Branksome Sand and Poole Formation, Parkstone Clay.
Cliffs on the south shore of Brownsea Island, and a cliff near Pottery Pier show sections through the Branksome Sand and Parkstone Clay, and the junction between them. These Formations include sands, clays and sandstones.
The North Shore, which is only accessible at low tide, shows a section of the Parkstone Clay, with a small section of Branksome Sand at the top of the cliff.
The Poole Formation consists of an alternating sequence of sands and clays, the sands being deposited by a river and the clays in marine lagoons following a rise in sea level.
The Parkstone Clay is the uppermost part of this Formation and is succeeded by Branksome Sands which consist of eight fining-upward cycles of cross-bedded sands. These may represent beach-barrier or estuarine channel deposits. (The Bracklesham Group is roughly equivalent to the Bagshot Beds on the old geological maps, but has been renamed following greater understanding of the environment in which they were formed.)
Access: The site is owned by the National Trust and is open for visitors by boat from Sandbanks and Poole Quay. For details of opening details see the National Trust website.
Size of party: No limit.
Education level: Schools.