Limekiln Crags, nr. Portesham Withy Bed SY589.858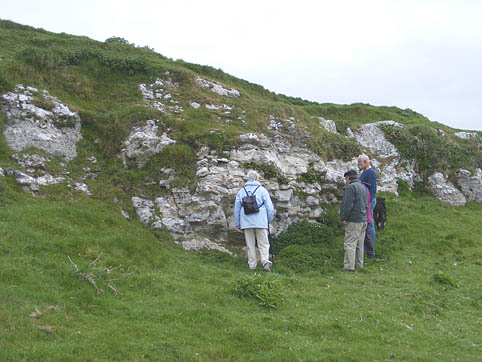 Site description: A prominent ridge in the hillside with good rock exposures.
Geology: Cretaceous, Upper Greensand. Good exposures of sandstones, cherts and sandy limestones of the Upper Greensand (Eggardon Grit facies).
Access: Permissive access via gate (on other side of road) just uphill of the limekiln lay-by, but is restricted to 1st March to 31st August. No dogs. By prior arrangement, e-mail us for contact details.
Parking: In limekiln picnic site.
Size of party: 25
Education level: Schools