Linton Hill, Abbotsbury SY581.846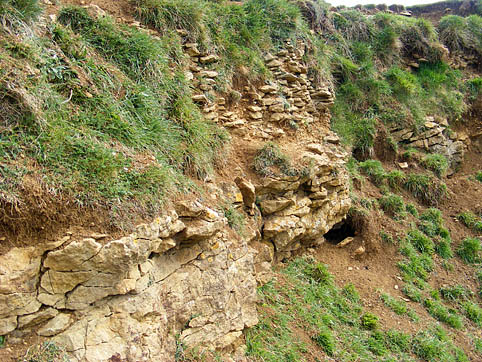 Site Description: Disused quarry.
Geology: Jurassic, Corallian. Small, but easily accessible outcrop of Abbotsbury Oolite. Weathered rock clearly shows ooliths. Fossiliferous with abundant bivalves.
Access: Permissive access is available via Dorset Coast Path, but is restricted to 1st March to 31st August. By prior arrangement e-mail us for contact details.
Parking: Swannery car park. No dogs.
Size of party: 15
Education level: A level/University.