Corton Farm SY636.855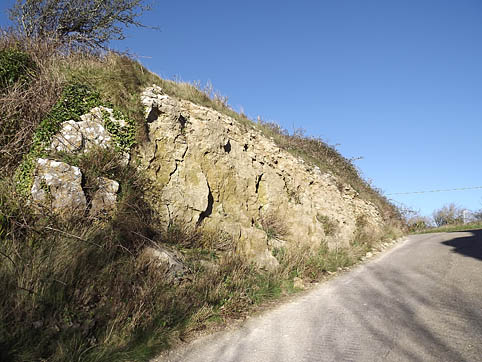 Site description: Road cutting and small quarry. The road cutting is a SSSI.
Geology: Jurassic, Portland Sand. Good exposures occur in the road cutting to Corton Farm and in a small disused quarry just to the west. The section consists of several metres of dark shelly limestone with serpulid knots, bivalves Exogyra, Thracia depressa, and some larger bivalves and ammonites of the Exogyra Bed. Above is the Cast Bed, a dark silty dolomitic limestone with bivalve casts.
Access: No restriction
Parking: limited – on northern verge of Upwey to Portesham road just west of Corton Farm turning.
Size of party: 15
Education level: A level/University
Corton Farm quarry Information