North Barn Farm Quarry SY567.916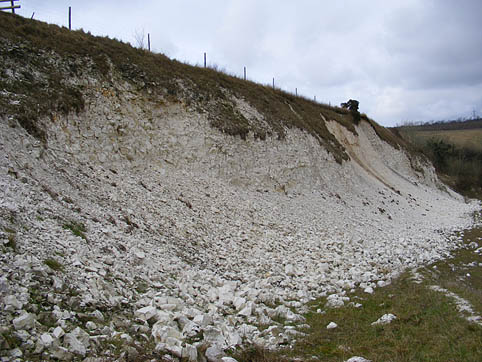 Site description: Disused quarry.
Geology: Cretaceous, Upper Chalk, Micraster cortestudinarium zone. Blocky, nodular Chalk, with flint bands, calcite crystals in nodules and small scale veins. A small fault can be seen on the face. The echinoid Micraster cortestudinarium is present in small numbers in loose blocks on the quarry floor. The cyclic nature of deposition of the Chalk is shown in the cliff sections.
Access: The agent must be contacted prior to any visit, giving two weeks notice. Hard hats must be worn. By prior arrangement, e-mail us for contact details.
Parking: Car park on access road to farm, north side of A35.
Size of party: 5
Education level: Research.