Poxwell Quarry SY743.835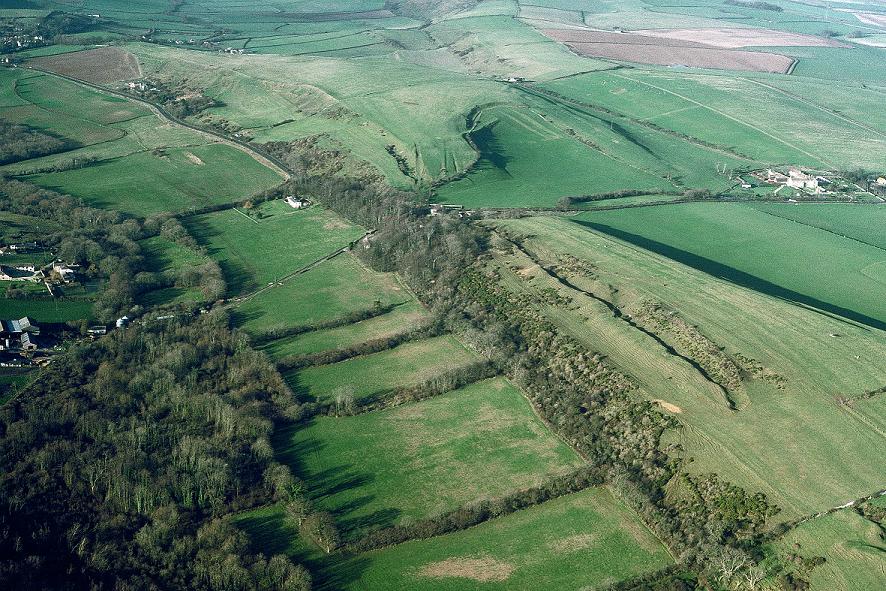 Site description: Disused quarry.
Geology: Jurassic, Portland Limestone and Lower Purbeck beds. Some 15 metres are exposed with creamy chalky micrites of the Cherty Series and grey chalky pelmicrites of the Freestone Series. Midway through the Freestones lies a chert band. The basal Purbeck shows two well defined dirt beds. Fossil trees, bivalves, gastropods, ostracods, ammonites and sponge spicules may be found.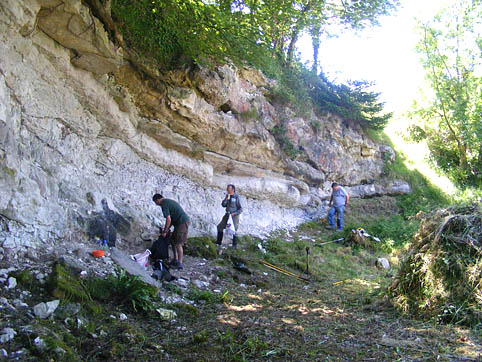 Access: By prior arrangement, e-mail us for contact details.
Parking: Off road parking at the entrance to track to the quarry.
Size of party: 15
Education level: A level/University
Poxwell Pericline Walk Dorset Eye