Rodwell Cutting, Weymouth SY 674 781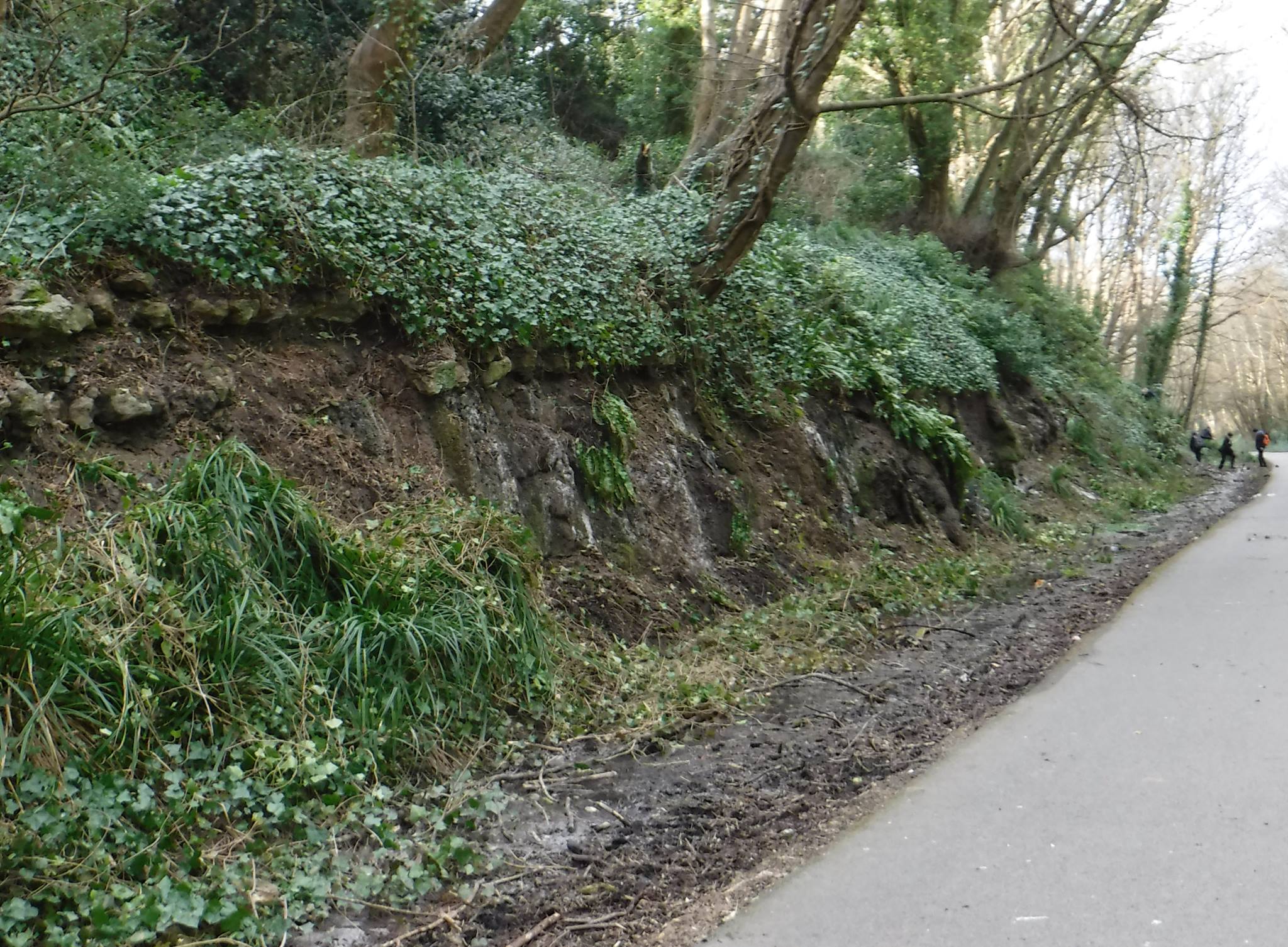 Description: A newly (2019) designated site  located on the Rodwell Trail between Wyke Road and Buxton Road in Weymouth. The trail follows the former railway line from Weymouth to Portland which closed in 1965.
Geology: The section designated, in cooperation with Weymouth and Portland Borough Council, exposes part of the Corallian Group (Upper Jurassic Series) succession from the Bencliff Grit Member of the Redcliff Formation, through the Osmington Oolite Formation, and up to the Clavellata Formation.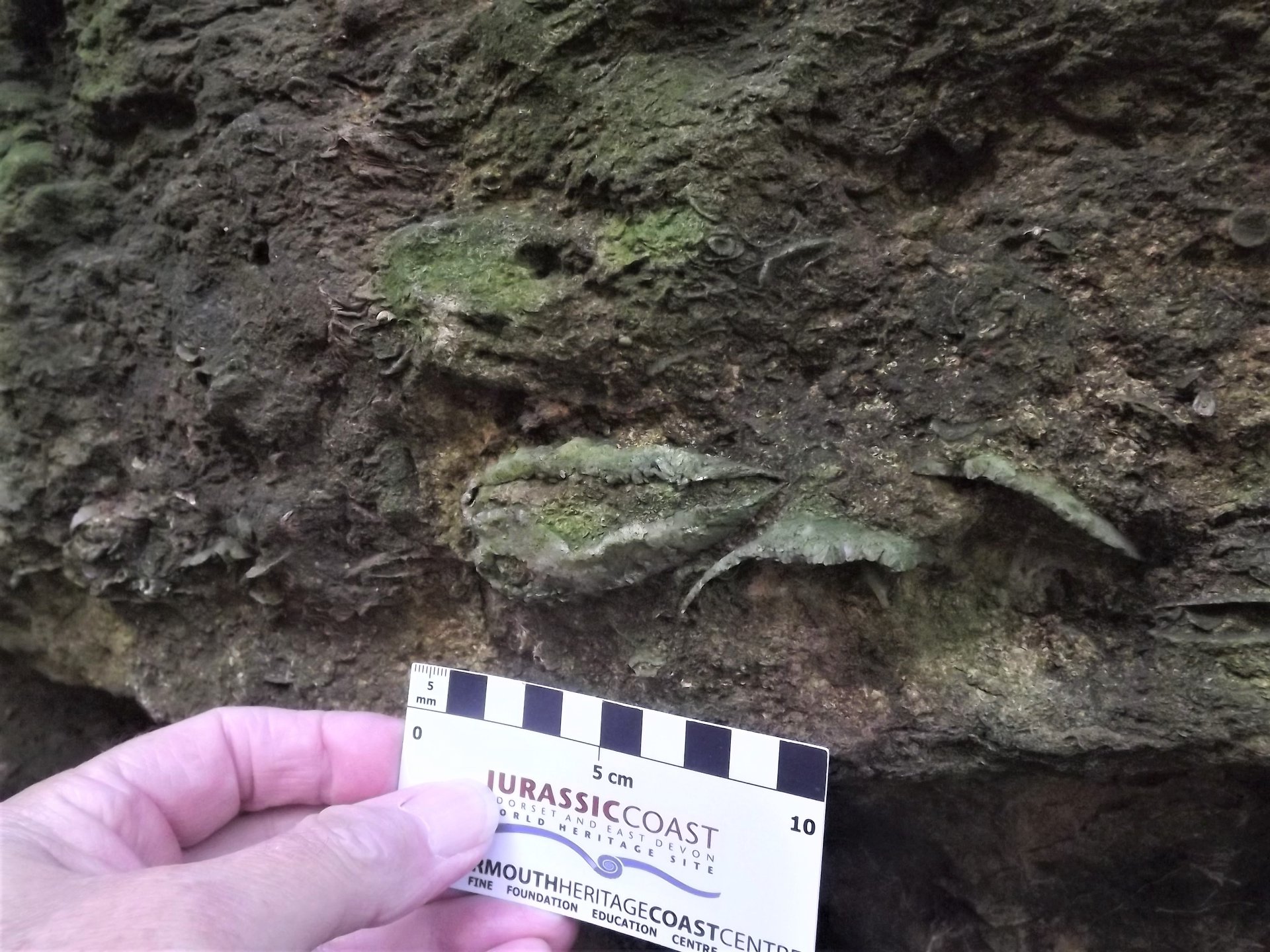 Clavellata Formation exposure showing specimens of Myophorella (Trigonia) clavellata.
There is also evidence of a 'petrifying' spring line with tufa being formed at the present time.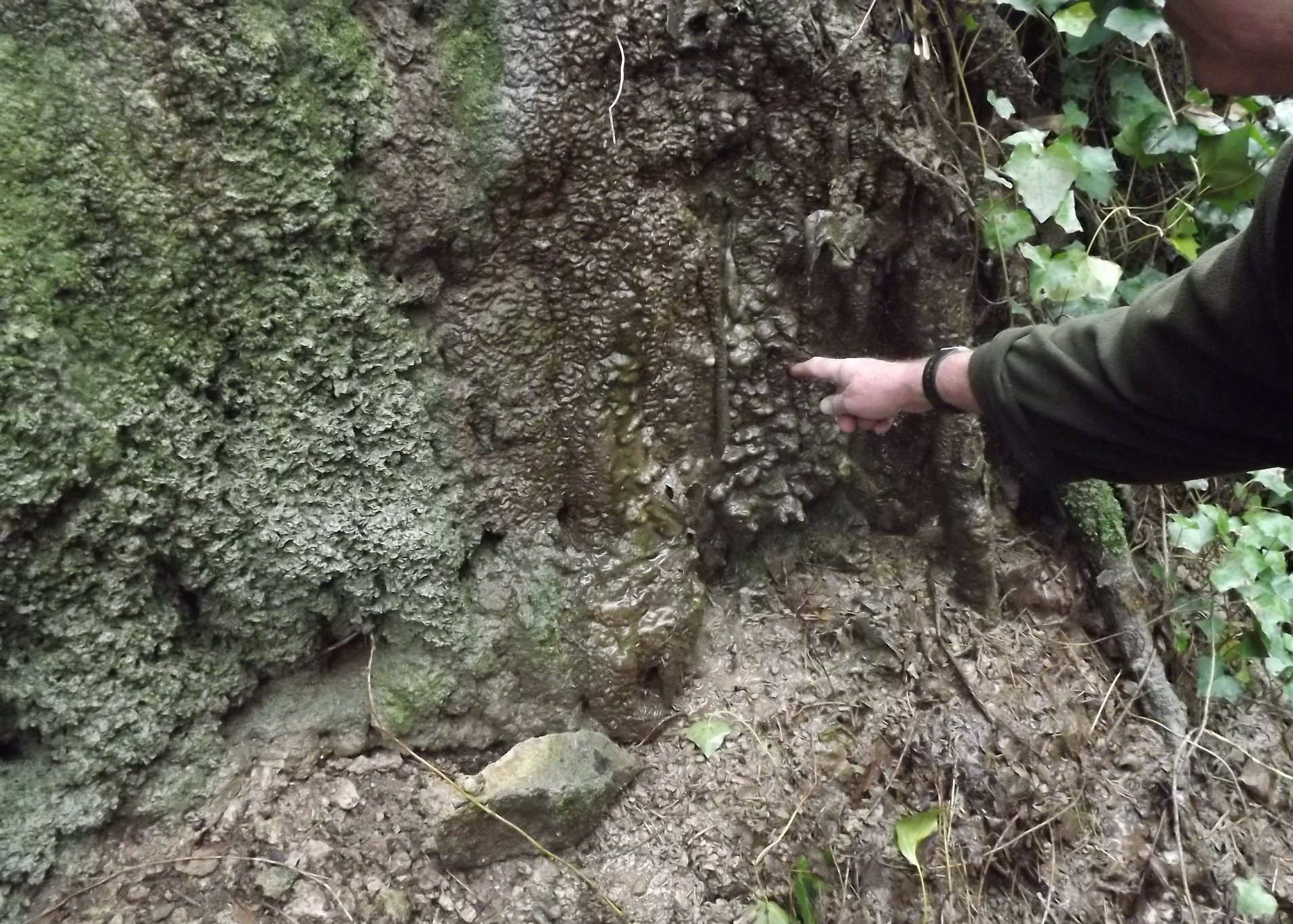 Flow from 'petrifying' spring.
Importance: This inland exposure of the Corallian Group complements the coastal exposures at Osmington Mills, Ringstead, the Fleet shore and south of Weymouth together with quarries to the north of Dorset around Marnhull and Todber.
Access: Open access along the Rodwell Trail.
Further information:
British Upper Jurassic Stratigraphy (2001)